Interested in exhibiting at Techtextil? Here, you can find all the important information you need and can also register.
Prices for stand space rental 2024
| Type of stand | Price per sqm |
| --- | --- |
| 1 - side open | € 264.00 / sqm* |
| 2 - side open | € 277.00 / sqm* |
| 3 - side open | € 291.00 / sqm* |
| 4 - side open | € 304.00 / sqm* |
| Type of stand | Price per sqm |
| --- | --- |
| 1 - side open | € 259.00 / sqm* |
| 2 - side open | € 272.00 / sqm* |
| 3 - side open | € 282.00 / sqm* |
| 4 - side open | € 296.00 / sqm* |
*Prices are per square meter plus:
environmental fee of € 4.20 / sqm

AUMA fee of € 0.60 / sqm

obligatory media package of € 985.00


plus statutory VAT
The minimum stand size is 9 sqm. Excluded from this are the stands of various special areas.
All-inclusive stand packages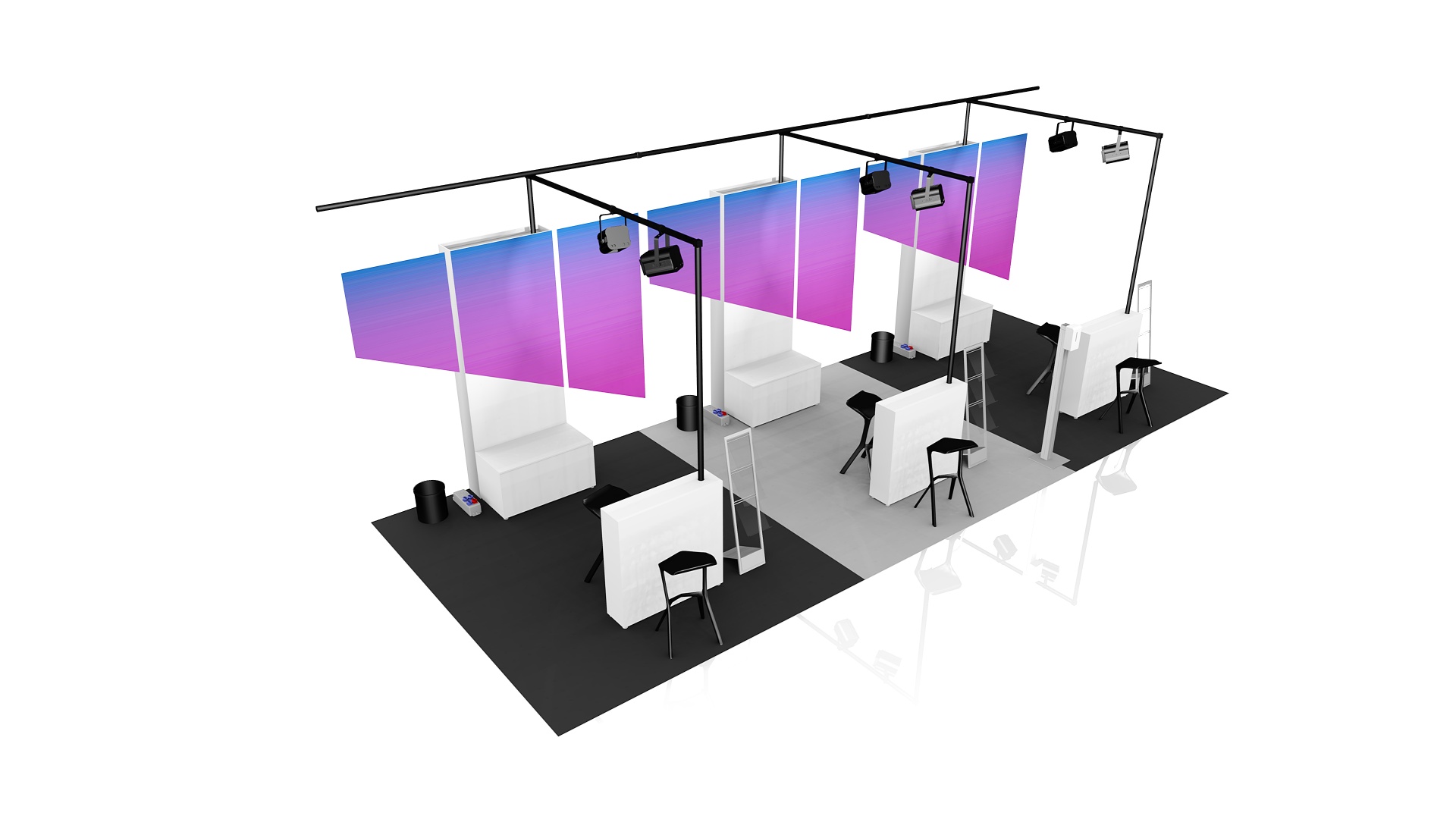 We are happy to offer you attractive and practical solutions for stand planning and media coverage. Your success is close to our hearts.

You can find more information on our stand planning page.
The Media package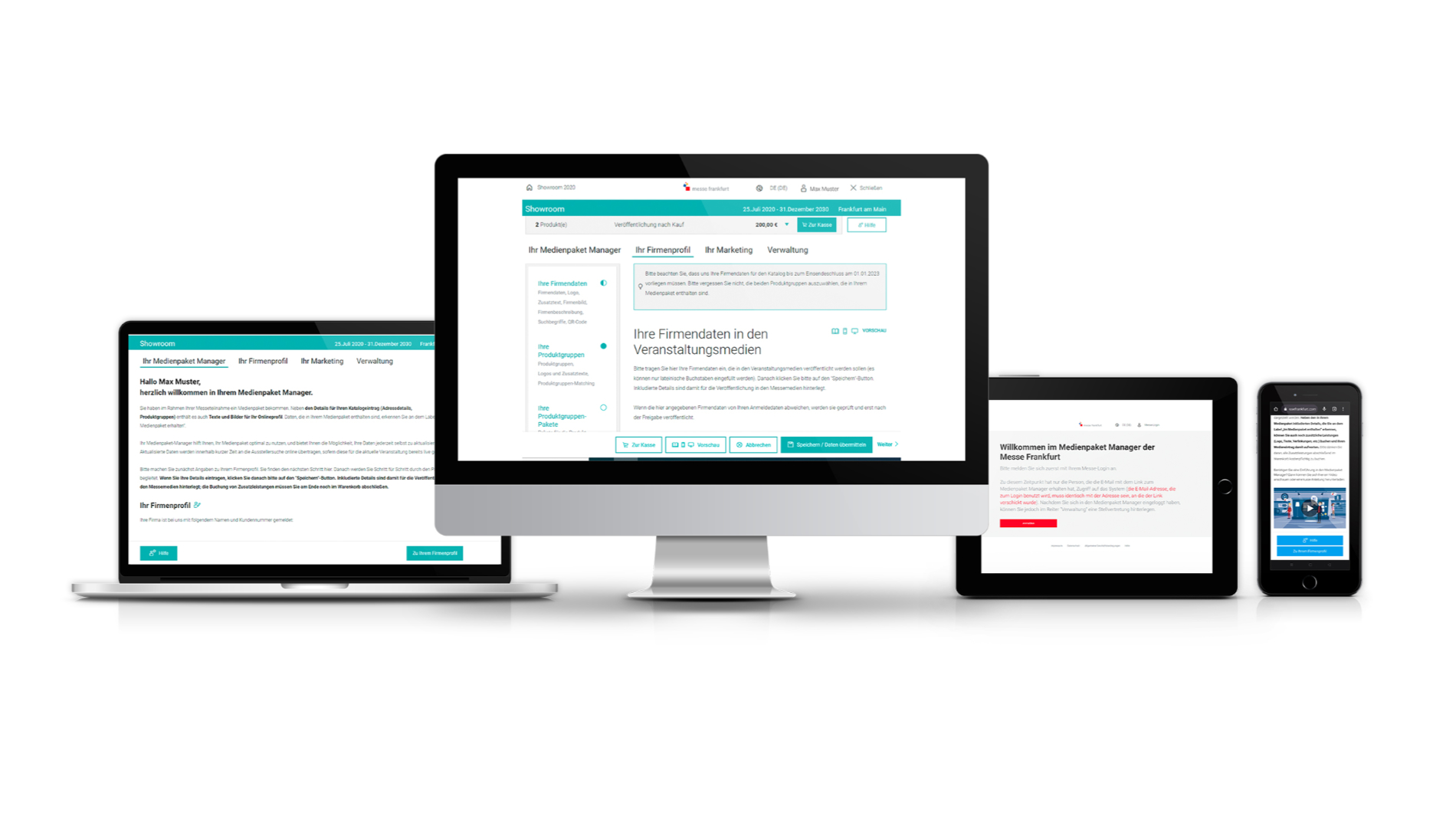 Let yourself be seen! Our media package makes your company more visible. The media package is obligatory for exhibitors and an essential component for your successful trade fair appearance.
Assembly and dismantling details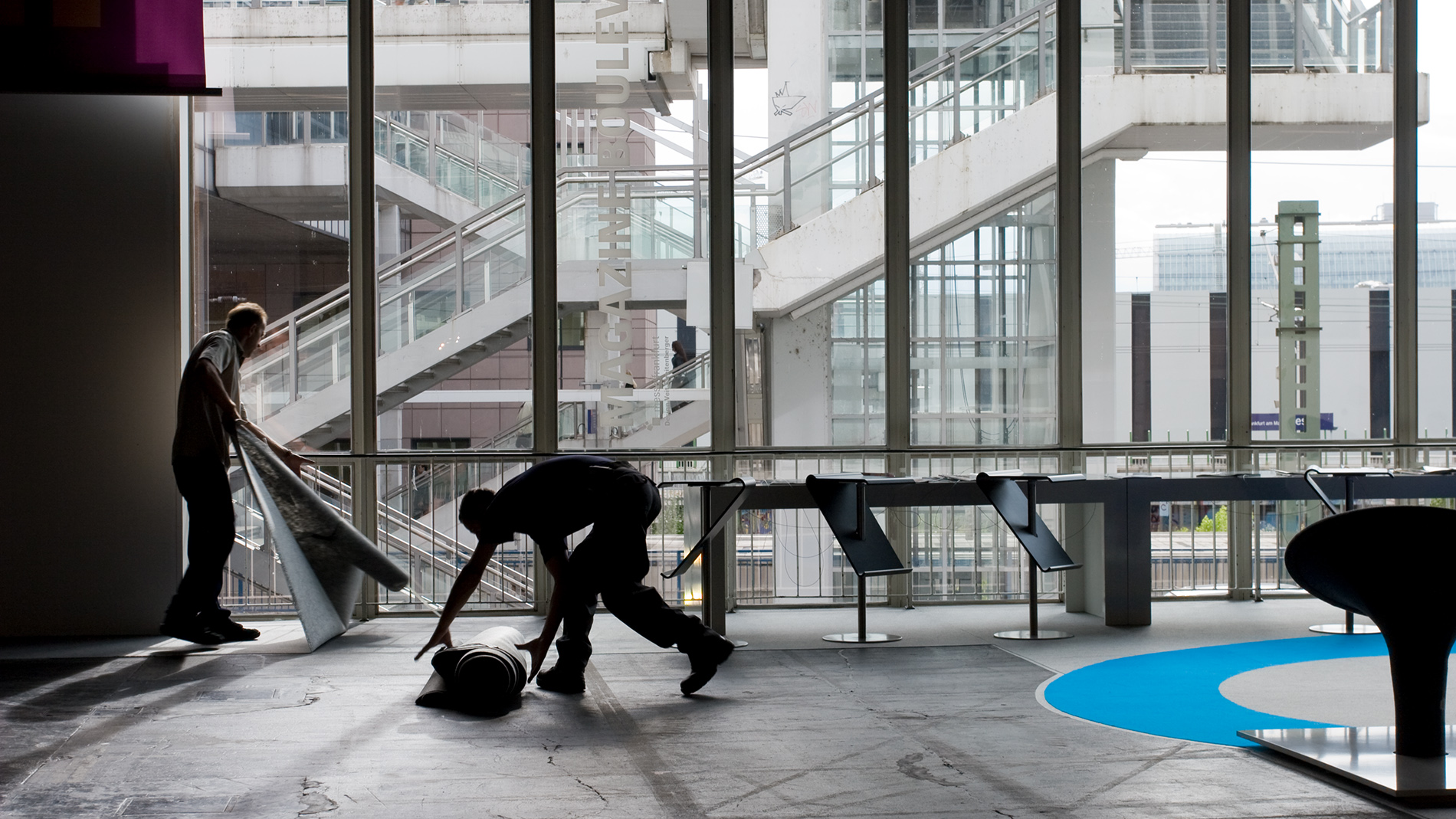 Here you will find important data for your set-up and dismantling.

Further information is available in the Shop for Exhibitor Services.
Please note the different information and times for set-up:

Early set-up (free of charge) from a stand size of 50 sqm.
Only in Hall 12.0
Wednesday, 17 April 2024, daily from 7:00 a.m. - 10:00 p.m.
Please register your free early set-up in our Service Shop for exhibitors.

Regular set-up in all halls
from Thursday, 18 April 2024, 7:00 a.m. - 10:00 p.m.
Please only work on the stand area from Monday, 22 April 2024, 15:00 hrs.
Regular dismantling
from 26 April 2024, end of fair*, until 28.4.2024, continuously until 21:00 hrs.

*Please note that dismantling on 26.4.2024 before 20:00 hrs can only take place within the stand area.
Traffic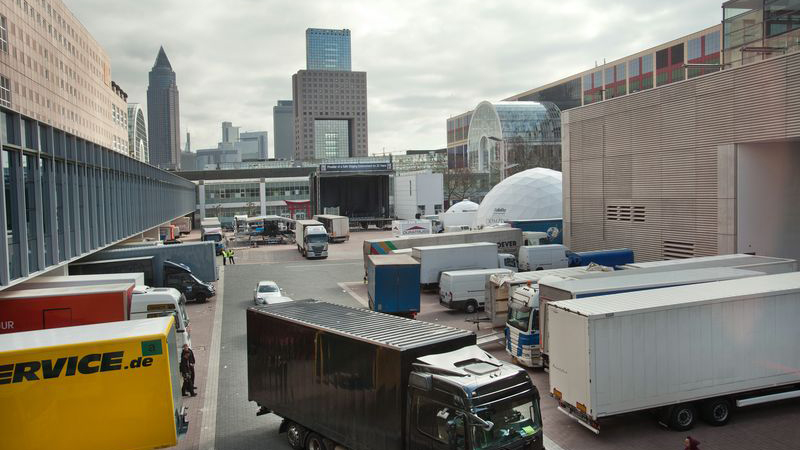 To ensure your set-up resp. dismantling activities can run as smoothly as possible, all vehicles accessing the fairgrounds will need to be registered by you.
Here you can find all important information about the new Messe Frankfurt check-in system:
Where do I obtain admission ticket vouchers?
You can obtain unlimited quantities of visitor vouchers for your customers in the exhibitor ticket portal. The first 50 vouchers redeemed are free of charge.
In the portal ticket services for exhibitors, you can create visitor vouchers - even during the event - and invite your customers directly by e-mail or download coupon codes for self-delivery.
Ticket Hotline:
+49 69 75 75 51 51
etickets@messefrankfurt.com

Ticket services for exhibitors
Notes for exhibitors

We would like to inform you that numerous suppliers have issued so-called "unofficial exhibitor directories". There are also e-mails in circulation that offer lists of exhibitors and visitors. Or manipulated invoices were also sent, the subject of cybercrime.. Please pay attention to our information on this topics:
We would like to inform you that numerous suppliers such as Construct Data (FAIRGuide, Expo Guide), Matic Verlagsgesellschaft mbH and the online catalogue "International Fairs Directory" have issued so-called "unofficial exhibitor directories".
These directories have nothing to do with the official exhibitor directory as issued by Messe Frankfurt Exhibition GmbH.
The official exhibitor directory as well as all online media are strictly issued by Messe Frankfurt Exhibition GmbH in collaboration with Messe Frankfurt Medien und Service GmbH.
The billing of the booked online media is based on the respective trade fair event visited. The invoices correspond to the typical Messe Frankfurt Corporate design.
You can find more information about the so-called "unofficial exhibitor directories" on the home page of the AUMA, the Association of the German Trade Fair Industry.
We would like to inform you about e-mails with such or similar contents:
_________________
Hi,
I am following up to confirm if you are interested in acquiring the Visitor's List.
Trade fair event*, Frankfurt, Germany
Verified Visitor's Counts: 10,100
Contact record includes: - Contact Name, Company Name, Contact Title, Telephone, E-mail and Web Address.
Let me know your interest, so that we can send you cost & additional information.
Looking forward to hearing from you.
Regards
* trade fair event e.g. Heimtextil, Nordstil, Ambiente.
_________________
Note:
There is no cooperation between the Messe Frankfurt Exhibition GmbH and e-mail senders who offer an alleged "Attendees List/Visitors List" or similar. Visitors and/or exhibitor lists for trade fairs will by the Messe Frankfurt Exhibition GmbH not be passed on, sold or passed on for sale to third parties in any other unauthorized way. Only non-personalized data (among others no personal e-mail addresses) is publicly accessible in the context of trade fairs. The scope of the exhibitor application depends on the marketing services (media package, exhibitor search, catalog etc.) booked for the trade fair event.
In the past, it has happened several times that invoices sent electronically by Messe Frankfurt have been intercepted by fraudsters, the bank details changed and the manipulated invoice forwarded to the business partner in the logical second. For this purpose, the perpetrators usually use slightly modified e-mail addresses that look confusingly similar to Messe Frankfurt's e-mail address. If the fraud is not detected, the customers transfer the amount to the bank account manipulated by the fraudsters.
Therefore, please be aware to the sender's e-mail address when sending invoices in the future. Messe Frankfurt does not currently intend to change its bank details. Should this nevertheless happen, we will inform you in a separate letter before issuing the invoice.
Regardless of this, we are working on a technical system solution to prevent this possibility of fraud. Until this is implemented, we ask you for awareness. Messe Frankfurt is very keen to ensure that our business relationship with you is not affected by such fraud and we look forward to a long-term business relationship.
Downloads for your trade fair preparations
We are pleased to provide you with the service document on this page. In this document, you will find important information on our services and for your trade fair planning at a glance. This allows us to offer you the best possible support for designing and preparing your trade fair appearance.
Things you should know: This new service document replaces the service folder that used to be sent by post. Please be sure to forward this service document or the individual information sheets to everyone involved with the trade fair (such as stand constructors, agencies etc.).